Firm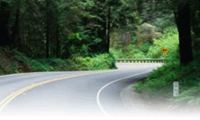 We are a group of highly motivated individuals, eager to help you accomplish your financial goals and objectives. We believe in a two way relationship that is built on mutual trust, honesty, integrity and commitment.
With the world and financial markets more complicated than ever before, you deserve competent, skilled representation to assist you in making sound and informed financial decisions. Mischke Financial Group utilizes the latest financial tools, resources, services and technology to assist you on your financial journey.
As Independent Representatives, we value the opportunity to represent many different types of Financial Institutions through our Broker Dealer, Voya Financial Advisors. This allows for us to offer a diverse group of Financial Products and Services including: Life Insurance, Long Term Care Insurance, Disability Income Insurance, Mutual Funds, Variable Annuities, 401(k) Plans, IRA Rollovers, Traditional and Roth IRAs, amongst others. In evaluating appropriate solutions for you, services such as helping you determine your risk profile, performing a suitability analysis as well as a needs analysis, will aid us both in the selection process.
Along with a diverse group of Products, Services and Financial Institutions at your disposal, we strive to continually improve our knowledge and skills to stay on top of a rapidly changing financial environment, to better serve you. We look forward to helping you get to where you want to be.